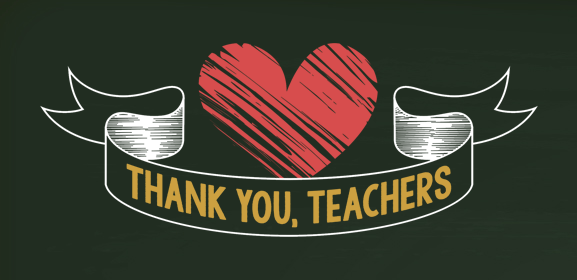 Definition of Teacher:
A person who teaches

Synonyms of Teacher:
Educator, tutor, instructor, pedagogue, master, etc.
These notes are from recovery in AA and/or related 12 step programs.
Readers are encouraged to click external links for more detail.
We hope you find them helpful.
Love in fellowship.


You cannot change another human being.
Think how hard it is to change yourself!
And even if you could, you would only bring them away from their purpose – changing themselves. We must navigate the razor's edge between teaching and preaching.
Teaching means sharing your wisdom out of love and care, not because you want to convert or convince or coerce. –Anonymous

When you get older and you are ready, your ancestors will show up to guide you. When we are young we sometimes think we know everything.
 Sometimes we do foolish things.
As we get a little older, we realize we don't know anything.
This is when we become teachable.
There is a saying that goes, when the student is ready, the teacher appears.
We usually aren't teachable unless we are ready.
The ancestors are waiting and willing to help.
When we are ready, many beautiful teachers start to come into our lives. Then we really start to grow and mature. We are ready for the spiritual lesson.  –Elders | More…

Sometimes adults think they know more than the children.
But the children are closer to the truth.
Have you ever noticed how quickly they can let go of resentments?
Have you ever noticed how free they are of prejudice?
Have you ever noticed how well the children listen to their bodies?
Maybe adults need to be more like children.
They are so innocent. The children pray to the Creator and trust that He will take care of them. –Elders | More…
Nature is a living example of how communities live in harmony. See how conflict is handled. Can you see acts of forgiveness? Can you spot respect? Nature is full of wisdom if we will only consider her to be our teacher. –Elders Meditations | More…
When you get older and you are ready, your ancestors will show up to guide you. When we are young we sometimes think we know everything. Sometimes we do foolish things. As we get a little older, we realize we don't know anything. This is when we become teachable. There is a saying that goes, when the student is ready, the teacher appears. We usually aren't teachable unless we are ready. The ancestors are waiting and willing to help. When we are ready, many beautiful teachers start to come into our lives. Then we really start to grow and mature. We are ready for the spiritual lesson. –Elders Meditations | More…
I have learned a lot from trees. Nature is the greatest teacher on the Earth. We can learn a lot when we observe and study Nature's system of harmony and balance. –Elders Meditations | More…
The teachings are for all, not just for Indians… The white people never wanted to learn before. They thought we were savages. Now they have a different understanding, and they do want to learn. We are all children of God. The tradition is open to anyone who wants to learn. — In the summer of 1994, a white buffalo calf was born. This means that now is the time for all races to come together. The Elders say that at this time a voice from within will speak to everyone. It will say now is the time to forgive, now is the time to come together. Are we willing to do this? Are we willing to quit judging other people? The Elders say, He will be talking through people of all races and gender. We need to open our hearts and welcome our brothers and sisters. –Elders Meditations | More…